FREQUENTLY ASKED QUESTIONS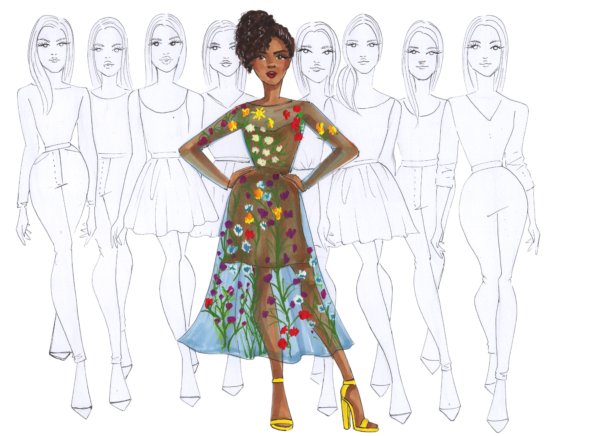 WHAT CAN I DO TO STOP BLENDING IN?
Just be yourself, RARE inside and outside!
IS RARE RIGHT FOR ME?
Yes, but please note there is no magic pill or button for achieving a healthy lifestyle or goal worth celebrating with an event. Working with RARE is a partnership where you state your desires and get our assistance in reaching your aspirations and creative dreams.
Natural Health Consulting
WHAT IS A NATURAL HEALTH CONSULTANT?
A Natural Healthy consultant is someone, like Roselyne, who has received formal training and use natural techniques to help individuals restore and maintain health and enhance the body's natural healing abilities. They use natural methods and modalities, such as homeopathy, acupuncture, nutrition, herbal supplements, exercise and other therapies. These professionals treat individuals as a whole rather than treating only his or her symptoms. Roselyne specializes in Gut Health and educates individuals on how to care for themselves. Roselyne currently holds a degree in  Alternative Medicine and is working on becoming a Doctor of Naturopathy. Sheis ready and able to provide you with the motivation and guidance needed to achieve your health goals.
DO YOU SELL PLEXUS SUPPLEMENTS AND CAN I JOIN YOUR RARE JOURNEY WITH PLEXUS TEAM?
Roselyne has partnered with Plexus Worldwide as an Independent Ambassador. After trying all sort of natural supplements from organic to non gmo to gluten free Roselyne found that the Plexus supplements, offered the best results for her family and the people she worked with. The supplements are so amazing they could sell themselves but Roselyne felt it was important for her to share the science and the system behind the supplements. So, to answer the first question Roselyne likes to to say "If I am selling anything it's a natural healthy lifestyle because we tend to be reactive and not proactive about our health, I want to change that. Plexus helps me, help you see there is a better life on the other side of chronic health conditions. Plexus streamlines everything for me and I would love for you to join my amazing team." Please feel free to text 239.269.1233 or submit your information to CONTACT US with the subject: PLEXUS
I WANT TO LOSE WEIGHT. WILL I LOSE WEIGHT ON YOUR DIET PROGRAM?
RARE is not a diet program rather it is a transition to a healthy lifestyle. We focus on providing you with the tools and motivation needed to make healthy lifestyle choices everyday. We believe once you allow the right things in the wrong things (like excess weight) will get out.
Luxury Event Planning
DO YOU TRAVEL?
This is one of the most asked questions and we are proud to say the answer is YES, we do. We are based in Southwest Florida and gladly travel wherever you are to make you dreams a RARE reality.
DO YOU PROVIDE OR RENT OUT SPECIALTY ITEMS?
We have a number of items in our inventory. If we do not carry something we work with some of the best vendors in the industry. Therefore, if there is something you need we can help facilitate the acquisition of that item.
HOW CAN I JOIN THE RARE TEAM, ARE YOU HIRING?
We are currently not looking add to creative beauties and beaus the RARE event planning team. We are however always taking in resumes. Please feel free to submit your information to CONTACT US with the subject: EMPLOYMENT.
All resumes are kept on file for up to 6 months for consideration.
Blog Life
HOW CAN I BE A GUEST ON RARE SPACE?
Be RARE! Seriously, it may just sound like another plug for the RARE brand but it is the true. Everyone is different and was divinely created with their individual purpose. If you are okay with owning that and not just blending in, you are rare. We would love to have you in RARE Space to learn more about how you're perfecting your purpose.
CAN I BE A GUEST BLOGGER or VLOGGER?
We would love the opportunity to have other bloggers and vloggers share with our audience. Roselyne is always looking to collaborate and exchange ideas. Please feel free to submit your information to CONTACT US with the subject: GUEST BLOGGER.