Get Your Gut In Gear

If the way to the heart is food, the journey towards good health starts in your GUT.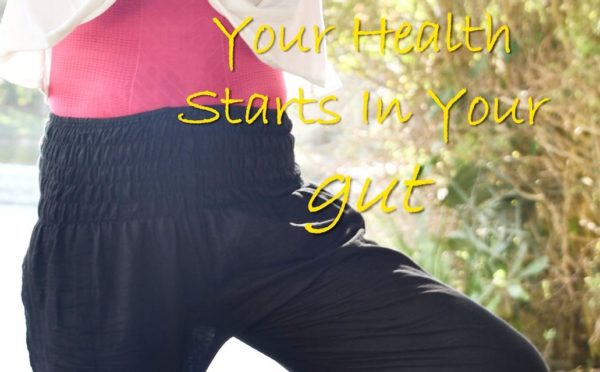 .

Did you know, 3 out of 5 adults in America Suffer from Dysbiosis? Dysbiosis is a term for a microbial imbalance or maladaptation on or inside the body. That is why detoxifying your body, especially, your gut is a crucial step in the RARE journey towards health.
"Get Your Gut In Gear" is linked to the supplement package I believe every individual with a gut should incorporate in their every day lifestyle. This clinically demonstrated system works in 3 ways to remove, restore and rebalance your body to help get your gut back into balance. TriPlex is the supercharged boost your gut needs to attack your health challenges from the inside out.
Meet Your Health Consultant.

We all could use some assistance and an accountability partner.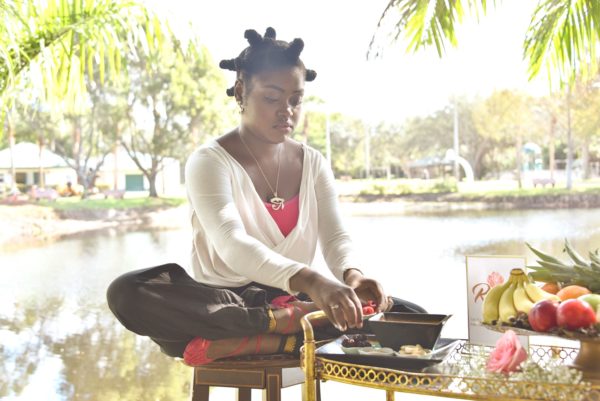 Greetings Beauties and Beaus!
I am Roselyne Dorval your Natural Health Consultant specializing in GUT health. I've been in the natural health and wellness industry for over five years with my journey going from 23 years of prescription steroids to healing my gut naturally, and now I have been medication free for five years.
Moreover, my specialty goes beyond just ME-search. I have several years of experience working with children, women, and men find hope, health, and happiness naturally. I also hold a Bachelors of Science degree in Alternative Medicine and will be starting graduate school next fall to be a Chiropractic Doctor.
TRIED, TESTED, and TRUE!


Being able to work with so many people from all walks of life and all health needs is fantastic.
Here is some feedback from individuals using this system.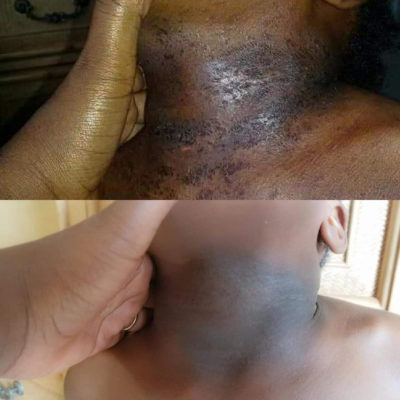 Jabari (4 years old)
As a parent, it's hard not being able to help your child(ren) when they are in pain. We tried, but nothing worked. I finally decided to try this system and GUT protocol a try for my son's skin condition. I checked with his pediatrician and chiropractor who approved all the products. Knowing how and when to give him the supplements was vital since he could not swallow capsules. I adjusted the dosage, was consistent, and trusted the process. In a month I saw a difference, and within three months some areas had cleared up completely.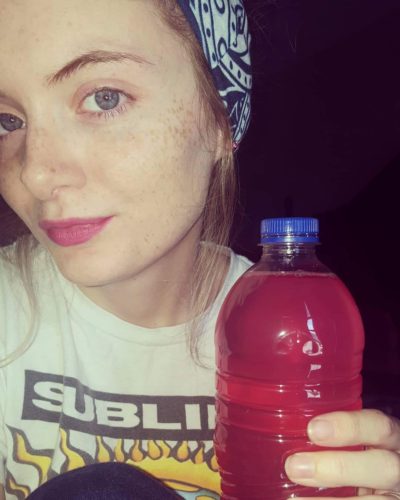 GUT Health and Natural Energy
Mackenzie (20 years old)
This gut system and Roselyne's support has helped me tremendously! I feel as if Declan (my 8-month-old son) isn't still hungry after I nurse him. One of the biggest things is I now have more energy. Unlike others, I did not need this for weight loss, and I'm not losing weight. I needed more energy. I am a wife, mom of 3 active boys, a student and I just started a new job. I needed all the natural energy I could get and getting my gut healthy with these three products has made all the difference. Also, Roselyne has been encouraging me in all areas of my life I am glad to be working with her.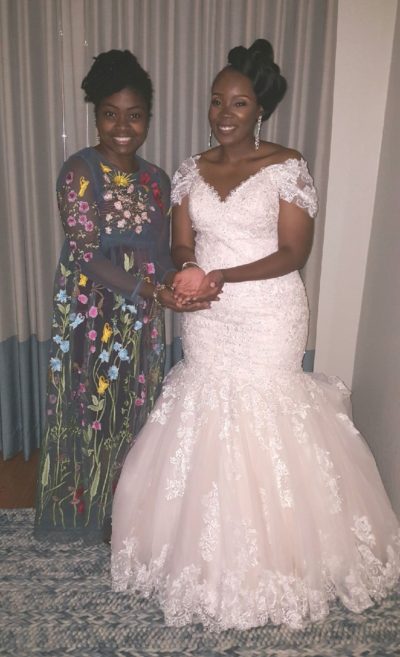 GUT Health and Weight Loss
Shelda (28 years old)
I know Roselyne probably never gets to reach out and touch the people she coaches. I mean she impacts them, but a lot of what she does is online with people all over the world. I am one of those rare cases where she got to hold my hands literally.
I was fortunate to have her as my wedding planner back when she was doing events. Maybe the event planning is why she is so into details. But she noticed at one of our meetings that my hands were bold up in a fist. Not because I was upset just because I was honestly insecure about my skin especially my hands. I had been dealing with this skin condition for a very long time, and seeing a dermatologist didn't help. Plus I didn't want to keep using steroids.
So when she told me she might be able to help, I was like okay its worth a try. I thought she would give me something to put in my skin. Instead, she had me journal my food and drink intake. She also asked asks me to set goals. I don't mean any goals. I mean serious goals for my health. I figured why not add a little weight loss to the mix. Well by my wedding day I lose at least 20 lbs, and my skin was completely cleared up.
Roselyne doesn't just say here take this, she makes sure you eat right, live an active life, and she is always sharing positive energy. I am glad I was able to get my skin healthy and lose weight naturally.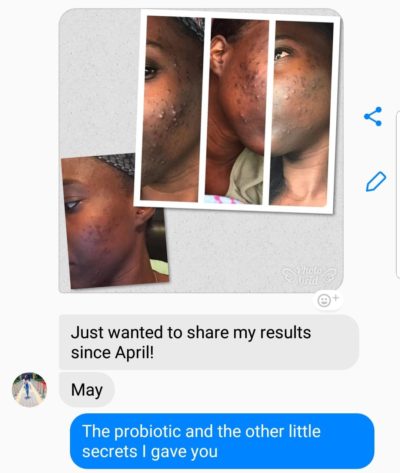 GUT Health and  Skin Care
Jeanne (28 years old)
I purchased the Plexus Probiotic in April after having severe acne breakouts that randomly appeared on the left side of my face. Before trying Plexus Probiotic, I tried just about every acne treatment you can name at the drugstore, with no solution. I contacted Roselyne who recommended I try the probiotic and she also gave me a skincare regimen to follow. I also changed some of my eating habits and increased my water intake. It is now the beginning of July, and my skin has improved significantly! I'm really impressed and happy with my results!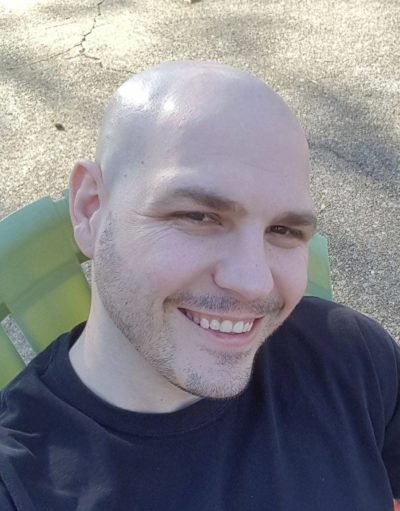 GUT Health and Abdominal Pain/ Discomfort
Steven (33 years old)
I am married, with a daughter who is 4. I was recently diagnosed with non-ulcer dyspepsia with some symptoms of gastroparesis, without causality. My Gastro Dr suggested possible reasons as being emotional, stress, environmental, etc. My first thoughts went to Roselyne and the many gut health posts that I have read on her page over the last year. I reached out to her with a brief synopsis of what I had going on and asked if she had any suggestions. She responded with not only suggestions, but more questions, concerns, and just generally tried her best to get to the potential root cause and factors that might be affecting me. Roselyne has been amazing, easy to reach, and responsive to further questions I have had in my journey. I am now close to one month in with the products she suggested and have definitely noticed some improvements in how I feel. I will add that while on vacation I definitely slacked on some of her suggestions, and can definitely notice the harm it caused when I ignored her tips. Roselyne is knowledgeable, caring, and reachable. I can tell she genuinely cares about my journey, and hopes for my success. It is a wonderful feeling to know someone is rooting for your health.
HOW THIS WORKS:
Once you purchase this system, you gain access to my online Facebook natural health accountability community "A RARE Journey."
While in that group you will learn about the microbiome, how to detox properly and get ongoing
advice for dealing with detox /die-off. All of that will help you gain and maintain a healthy gastrointestinal tract.
Rebalance with Slim
Clinically demonstrated to help you lose weight*
Promotes the growth of good gut microbes◊*
Increases Lactobacillus by 365 times and Bifidobacterium by 290 times – contributing to overall health.◊*
Increases the metabolism enhancing Akkermansia microbes by 250 times.◊*
Supports healthy glucose metabolism*
Clinically studied XOS prebiotic
Restore with ProBio 5
Helps keep intestinal yeast in balance*
Helps support a healthy intestinal tract*
Helps improve natural response to imbalance*
Remove with Bio Cleanse
Helps cleanse the gastrointestinal tract*
Reduces gas, bloating, and discomfort*
Helps promote regularity*
Helps remove harmful microbes and substances*
Supports your body's natural detoxification processes*