RENDEZVOUS with Roselyne!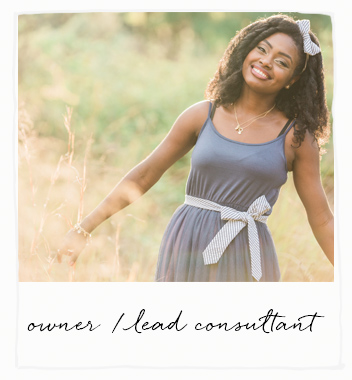 As the name may suggest Roselyne is the owner and lead consultant at RARE by Roselyne. She got into the event planning space almost by accident or maybe it was divine design. After searching tirelessly, without success, for an event planner in her area that could help design and coordinate her dream wedding she decided to do it herself. She recalls telling her fiancé (now husband and business partner Terry) "I can't justify paying someone to just repeat what I say without adding any creative elements." She also didn't want it to look a Do It Yourself project; she wanted luxury.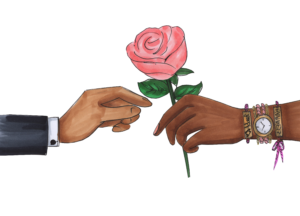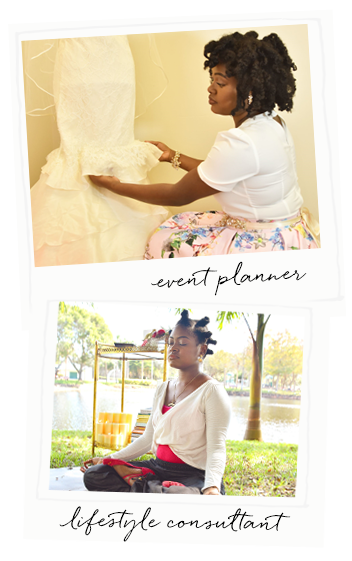 Roselyne has always loved all things design and her personal design aesthetics is deeply rooted in elements of nature. So for her wedding she handpicked all the beautiful details, she designed the overall concept, and put together the best team of vendors and creatives to execute the concept. On the day of her wedding despite mother nature's decision to rain, the parade still went on, and she had her rare "Garden Vintage Glam" wedding. That was able to happen by the grace of God, having the perfect blueprint, phenomenal team, positive energy, and an eye for what works. Ring Around Rose Events (RARE) debuted on 5-10-15. Since then Roselyne continues to cultivate RARE experiences with her talented team, strong network of creatives, wedding ring around her finger and a very supportive life partner by her side. Now you too can experience RARE for yourself.
It brings Roselyne so much joy to design your major occasions. But she was not content with only working with you on big events. Roselyne wants to help you along the journey leading up to the big days. So, Roselyne invested in herself by obtained a Bachelor's of Science degree in Complementary and Alternative Medicine from Everglades University. Roselyne can now assist individuals and groups by providing the tools needed for over healthy lifestyle choices; from eating, physical activity, and overall mindset.
Roselyne's name is part of the RARE brand so she is 100% committed to creating the best results and experiences for you. RARE by Roselyne provides you with the expertise you need to impress and inspire others through your healthy lifestyle and luxury events. From recommendations of vendors to creatively executing your vision, Roselyne personally ensures that your RARE experience is organic and timeless. She doesn't just want you to have one RARE event; she wants to be part of all your life's rare experiences.
Five Fun Facts
1. In the car you can catch me jamming out to Country music or singing alone to whatever DVD my kids are watching.
2. I love writing and would love to write and direct movie one day (I am only in my 30s never to late right).
3. I am such a home body. So I would rather be home having a game night with family and friends than to go out to a social event(unless I am the planner or host).
4. One of the greatest joys in my world is watching my husband play with our 3 kids.
5. My soul is set on fire when I connect with:
   ~Couples full of unconditional love and forgiveness,
   ~Beauties and Beaus willing to invest in their health,
   ~Individuals walking fearlessly in their purpose.
Favorite Quote
"Life is not a perfect place; life is a RARE space to perfect your purpose."
Roselyne